Your first email will arrive to your inbox momentarily.
Thank you for supporting CORE Resonance.
I would be interested in your comments.
Namasté
J.Hamilton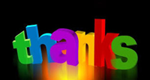 .
Build what's next..
TapRoot™ by CORE Resonance
Intentional Communities and Intentional Corporations
~harnessing the power of coherent groups~
CORE Resonance Colonies™ 
Problems are of the mind,
Solutions are of the Divine..™ 
Alignment before Action
each and every day
stay tuned™ 
If you have problems, questions, or for additional information:
contact J.Hamilton 
 .