​
I have been a proponent of oxygenation therapies for personal use since early 2017, and even back to the mid-1990s when I wanted to do the first oxygen bar. I've had excellent experiences with approximately 96 percent pure oxygen inhalation therapy, chlorine dioxide and, though a bit different, hydrogen inhalation therapy—which I intend to explore much more thoroughly.
For the time being, I wish to share articles about oxygenation supplementation, primarily from the notes of Dr. Mark Sircus of Brazil. Note: I have the highest regard for Dr. Mark Sircus out of Brazil. He is a maverick and an equal to Dr. Joseph Mercola (all of Mercola's articles are independently vetted by the way), among others.
The original source of the information about chlorine dioxide for human health is Jim Humble formerly of NASA. Chlorine dioxide is colloquially known as MMS. MMS is actually a mechanism for  increasing the oxygen supply at a cellular level—and far more effective than breathing 96 percent oxygen for example.
Oxygen supplementation plays a crucial role in the design of health for the human body which is, of of course, a personal choice. Note: Dr. Mark Sircus states that oxygen is the most commonly used nutritional supplement in hospitals.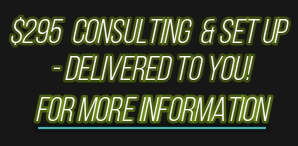 Happy to talk to you. Consulting is ​ available if you would like help supplementing with chlorine dioxide. Contact me for additional information. This is not diagnosis or healing but simply establishing the basics of enhancing oxygenation as it regards the maintenance of wellness. Payment information.
Please reference the below articles by Dr. Mark Sircus.
Note: I will be adding more of the above articles, so come back to this page. Thanks!
Presently, I drink (sip) half a 800ml bottle of chlorine dioxide water (CDW) each morning for oxygenation purposes, preferably before I begin to eat each day.

Materials
1) Purchase Chlorine dioxide 2-part kit for water purification. Search Amazon (or eBay) for "chlorine dioxide kit hydrochloric acid"
Always buy the set of bottles that offers the 4-5% hydrochloric acid as the activator. Buy several sets of bottles for storage or sharing. Keep several years of supply for yourself.
Note: I like the "Crystal Clear" brand in glass bottles or the "NatriChlor" brand in plastic bottles
2) Purchase a Voss Artesian Water glass bottle (800ml) from the grocery store
(Why Voss? Because it is glass, because it has a good cap and because it is distinctive so you always know which is your CDW)
Note: Start by using the instructions and then do your own thing!
3) Purchase a 2 oz tall glass shot glass (find on eBay or Goodwill store)
Locate high quality drinking water source ($.25 water machines outside of grocery stores are generally good sources of RO drinking water)
Secondary quart water bottle filled with purified water (does not need to be glass)

Instructions
Fill the Voss bottle 3/4 full with purified water (or up to the shoulders of the bottle).
Add 8 drops of sodium chlorite to the shot glass.
Then add 8 drops of activator to the shot glass. Shake a bit to mix the mixture and wait about 30 seconds for the reaction to occur. The reaction creates the chlorine dioxide.
Then carefully fill the shot glass with purified water (from the secondary bottle) and pour into Voss glass bottle. Refill the shot glass with secondary bottle a second time and pour into Voss bottle again to make sure all of the chlorine dioxide has been transferred to Voss bottle. Fill Voss bottle to the top with purified water. Rotate Voss bottle end over end so bubble in Voss bottle helps disperse mixture.
Sip over morning until one first eats. Yes, you can sip it throughout the day as necessary, etc.
Half a bottle a day of 8/8 drops mixture recommended for maintenance. This means you are getting a 4/4 drop mixture each day as maintenance.
Note:  make sure you don't put the wrong 2-part cap on the wrong bottle. (You don't want to contaminate either bottle.) Identify one of the 2-part kit bottles (activator bottle and cap/ dropper for example) with colored tape or magic marker, etc.
If one needs to boost oxygenation for a particular situation, one can go up to 24/24 drops mixture. 18/18 – 24/24 drops. You can tell when your body "tops out" on saturation. I've done 24/24 drops for up to a week, etc.
I drink half a Voss bottle based on 8/8 drops each day for maintenance. Generally, I don't start eating until at least noon. (reference intermittent fasting 🙂
Pay attention to your body. I don't believe you can overdo it, but listen to your body and use common sense.
I might take Sundays off after I've settled into a routine and thus do 6 days a week.
Namasté
Reverend James Hamilton
House of Coherence
Coherence of Sedona
Sedona, Arizona
Overall Goal
The goal is to increase the saturation of oxygen in your system. This program is the maintenance of levels of saturation of oxygen in your body system.
I believe an 8/8 drop solution (total 16 drops) is excellent for general maintenance saturation. If one wants to increase the oxygen saturation of the body, increase and experiment with higher drop dosages. One can go as high as 18/18 – 24/24 drop dosages.
Note:
It is a well known fact that bacteria, viruses, etc., grow in an anaerobic environment, i.e., low oxygen environment. By increasing the oxygen saturation of the body (maybe not so different from hyperbaric oxygen treatments), the pathogen load decreases.
Life Force Springs Up!
I have personally witnessed (time and time again) increasing the oxygen saturation in my body and the life force simply "springs up" as the pathogen load diminishes. In my experience, I am experiencing this as higher states of happiness and "can do" mental states. This appears to be the increased levels of oxygen in the body!
Please Report Your Experiences
Please report back your experiences.
Your Mileage May Vary
Everyone is different. Listen to your body and watch your state; your mental and emotional state. Do not push the body unless necessary.
Instead, find a balance that delivers an emotionally intelligent state of being in combo with the chlorine dioxide that serves you. After all, your life and your lifeforce is up to you.
Additional Notes
A Voss water bottle is 800 ml. This is 4/5s of a quart. A quart is close to 1000 ml. One can use a glass quart bottle and in the instance of a maintenance dose increase the drops to 10/10 for the same maintenance dosage as a Voss bottle, or stay at 8/8 if you wish.
If Doing Higher Dosages,
One can use a glass quart bottle with up to 18/18 – 24/24 drop dosages. At the higher level of drop dosages, they are sipped over the day. Eating and sipping dosages over the day are compatible because the overall suggestion is to maintain an overall saturation level.
I've gone as long as a month with no adverse effects other than chlorine dioxide coming out of my gills 🙂 which is the time to level off, cut back or stop.
Additionally,
Alcohol and chlorine dioxide to not seem to go together well.
My Private Files
Vaccine article
MMS article
MMS Journal
Empowered by Corona
Short Science Explanation About Chlorine Dioxide
Very Short Video Comment about Chlorine Dioxide being the greenest disinfectant for food processing.