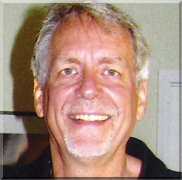 Quantum Activism
Conference Call
(Always Free)
Thank you for your sign up!
Join us Tuesdays at 3pm Pacific for a free 30-45 minute introducing Quantum Activism. The call discusses mechanisms by which we can make  the world a better place by harnessing non-traditional sciences and become exponentially contributive.
The Maharishi Effect™ is a well-proven concept demonstrated numerous times. For example, violent crime dropped 23.3 percent during a seven week demonstration in Washington DC in the summer of 1993! Further, eminent scientist and researcher Dr David Hawkins published The Map of Consciousness as a component of Power vs Force (1995), another very potent means of identifying non linear solutions, i.e., how we become exponentially contributive.
And as Abraham of Abraham-Hicks Publishing has so eloquently stated:
"One person connected to Source is more powerful than 1 million who are not."
As we come to discover our power as a conscious collective, we begin to understand our very nature. After all, the humans are capable of being the most sophisticated life form on the planet! And, with the most influence! Instead, the human species languishes, misses opportunities to work together and in our naivete, quite destructive to our one and only home.
Set your calendar and join us each Tuesdays at 3pm Pacific for a conversation about how we can intentionally contribute to making the world a better place.
After all, if not us, who? And come back often!
Note:
You will be sent a reminder (and instructions) four consecutive Tuesdays to remind you of the call.
There will be a second reminder 15 min before the call.
If you wish to continue to receive reminders, please let us know.
There is no cost for the call
Instructions:
1) Join the call shortly before 3pm (Pacific) each Tuesday:
Dial-in Number: (712) 432-1212
Meeting ID: 203-474-043#
Time Zone Reminder:
Los Angeles (U.S.A. - California) 3:00:00 PM PST UTC-8 hours 
Denver (U.S.A. - Colorado)        4:00:00 PM MST UTC-7 hours
Chicago (U.S.A. - Illinois)       5:00:00 PM CST UTC-6 hours 
New York (U.S.A. - New York)      6:00:00 PM EST UTC-5 hours 

Please use a time converter for other time zones: 
​http://www.timeanddate.com 
Look forward to seeing you on the call!
Namasté
J.Hamilton
Beyond resistance lies a world of synchronicity, harmony and order
Said another way, resistance brings us everything we do not want
–J.Hamilton
                                        nosce te ipsum
                                tat sannidhau vairatyagah