Thank you for dropping by the Neurofeedback Research For World Peace Sign-up Page!


.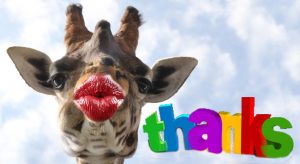 This fourteen-part daily email presentation begins once you complete the sign-up form below. (You can of course, unsubscribe at any time.)
•  What would you say World Peace looks like?
•  Would you contribute to World Peace if you could effectively do so from your local community?
•  If you had access to tools that worked, would you be willing to contribute to exponential change?
.
Are you familiar with:
The Maharishi Effect where one percent of the local population's meditators influence entire communities, or
The Map of Consciousness by Dr. David Hawkins indicates that one person on the Map at 700 (admittedly a very high number) counterbalances the negativity of 70 million people below 200, or
The statement from Abraham of Abraham-Hicks who states:
•  "One person connected to Source is more powerful than 1 million who are not."
 As we become coherent individually, i.e., line up with the frequency of God; as we become coherent collectively, we become massively exponential. Partnered with Innate Intelligence, there are no limits to our accomplishments…
for which we get:
"the ride of our lives!" 🙂
World Peace looks like smiling faces, contentment, healthy relationships, prosperity, education, communication, equality, racial justice and sharing, and camaraderie between nations and tribes of people.
And as I like to say:
Blue Skies,
Clean Air,
Clean Water,
People talking to each other, and
Nations talking to each other.
Join us for a free fourteen-part text/ audio presentation delivered each day to your email inbox introducing fundamentals to understanding how world peace is only a decision away.
It is time for the emotionally intelligent among us to make conscious choices aligned with how the world truly works; to deliver exponential contribution to a planet in need of a few good ideas!
Heaven on earth is but a decision away.
It begins with you.
It begins with me.
Handily, we become exponential in our contribution as we partner with Innate Intelligence.
Partnering with Innate Intelligence is a very good use of our time!
Join us!
Namasté
J.Hamilton
Note: There will be another very short sign-up form immediately following this one along with an opt-in confirmation email.
Build what's next..
TapRoot™ by CORE Resonance
Intentional Communities and Intentional Corporations
~harnessing the power of coherent groups~
CORE Resonance Colonies™
Problems are of the mind,
Solutions are of the Divine..™
Alignment before Action
each and every day
stay tuned™