I Love the Abraham Books too!
I live in the UK and I have read a great deal of material about the Law of Attraction. I have three books written by the Hicks'–all excellent books, read stuff online etc, etc.  But I have to say, it was your book, Visionaries Thrive in all Times that brought it all together for me. Your style of presenting the laws was what I needed. My problem with applying the laws before I read your book was that I tried too much too soon. Your explanation of the Contrast side of things made me realize that it can start off small and the momentum picks up. And as you go on, you learn to refine and refine again.
I love the Abraham books too, but your book is especially what made the penny drop completely. I thank you so much for a really wonderful book.
—  Carol Mullineux (Yorkshire).
---

  This book is EXCELLENT!!!!
For ANYONE who needed a better, simpler yet more in-depth explanation of the Law of Attraction, look no further. This book, coupled with The Attraction Distraction (Why the Law of Attraction Is Not Working For You and How To Get Results FINALLY, by Sonia Miller). The last 2 books you'll ever need to read to succeed. INCREDIBLE.
—  by D. "Shalom" (New York, NY) – See all my reviews.
---
.. for having listened and aligned with All That Is
I completed Visionaries Thrive In All Time (in two days!) a book that you so clearly wrote in sync with the Divine. I have been blessed by so many aspects of the book that it would take too long to list them all.
Clearly, we are not "thinking our destiny." We are aligning and listening and sensing and becoming who we are for having listened and aligned with All That IS. I one-hundred percent support you and found the book so wonderful to read in your writing voice with that wise, flowing and spiritually infused prose. Thanks You!
—  Laurie Spencer (Ashville, NC) .
---
 I have come to understand how rich & abundant my life is.. and that I am responsible for it!
"After reading your incredible book, Visionaries Thrive in All Times, in January of 2012, I was powerfully drawn to the fundamental concepts you espouse. A friend suggested that I contact you directly to discuss the concepts and engage you as a Life and Business Coach. I learned so much during our sessions last year. I learned about co-dependency and how to recognize it and how to shift out of that paradigm. I fully experienced partnering with the Unknown and I have never felt more free. I have come to understand how rich and abundant my life is.. and that I am responsible for it!
—  Jaki Ives,  La Jolla, California
---
  A Must Read for Everybody!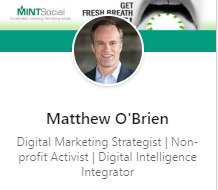 I am finding it hard to get into reading another book after putting Visionaries Thrive In All Times down. As a novice to meditation, I started this book not knowing the big picture of what the possibilities are when you calm your mind and filter out the constant distraction we experience every day. Being a digital marketer, I have an electronic leash and rarely took the time to stop multi-tasking to live in the moment. Life passes us by and too often we do not experience its full potential due to our preconceived notions and reactions that prevent us from seeing the truth and beauty in each moment. The Law of Attraction is more real than we realize and Jim Hamilton articulately shows us how we are all innately wired for greatness. We just need to change our routine and learn how to plug into what is always there for us, but often too distracted to experience.
—  By Matthew O'Brien, Mint Social, Scottsdale, Arizona
---
Introductory
Chapter 1          Survival
Chapter 2          Perspective
Chapter 3          Individuality
Chapter 4          Beliefs
Intermediate
Chapter 5          Tools
Chapter 6          Law of Attraction
Chapter 7          Deliberate Creation
Chapter 8          Allowing
Chapter 9          Intent
Advanced
Chapter 10        The Journey
Chapter 11         Momentum
Chapter 12         Vision
Chapter 13         Lucidity
Epilogue
Appendix A     Interview – D. Hock
Appendix B     Chaos
Appendix C     Order
Appendix D     The Streaming Now

Excerpt from Momentum Chapter 11
copyright 2005 J.Hamilton
Imagine giving up resistance and moving into flow. Imagine moving into the unknown with Innate Intelligence at your side. Initially this might seem like a difficult choice until we realize this is the positive side of the equation. As we follow our nose (Innate Intelligence) into present time and newfound experience, the mind becomes receptive to synchronicities, comforts and ease, and newfound order. There is no need to out-smart the mind, decide it is wrong or bad, argue with it, or even dismiss it.
Instead, we refine the mechanism that is the mind. We teach it to shoot for newer results, easier ways of accomplishing tasks, and we teach it to opt for new open-endedness in its possibilities and outcomes. Give the mind new goals to aspire to and new habitual patterns to churn out. Learn to guide the mind and train it, and put it to work in a more useful manner! Give the mind new ambitions and introduce it to infallible Innate Intelligence – after all, they are ultimately "of" the same stuff.