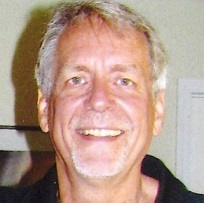 I've just had a huge synchronicity! Huge! As part of CORE Resonance, we document newfound synchronicity, harmony and order in our lives, i.e., evidence of the Universe interfacing with us on our behalf.
We've had really high heat in May, June and July of this year in Sedona (2021) and finally the heat has moderated with the monsoon season but brought unusually high humidity which is even more uncomfortable. My partner tends to open the doors in the mornings but lately this floods the house with humidity to the point of overwhelming the AC to the point of losing the AC altogether.
Monday afternoon, the same afternoon the AC went out, my client Michael V comes by for a CORE Resonance session. Michael is from out of town and was here last month for a session and was doing his second session. But instead of doing the second session, he started troubleshooting the AC issue. Because the AC would unexpectedly come on on its own and then go back off, his first conclusion was that it was a circuit board issue for which I immediately sorted out and ordered a circuit board for next-day delivery. And by the way, my appointment with an AC tech person was scheduled but over a week away! The Sedona heat was higher than its ever been.
In the meantime, Michael texts me the next morning (Tuesday morning) and say he thinks he has the answer. He comes back Tuesday afternoon for his repeat session and to test his theory, and discovers an activated condensation drain-line float switch. It turns out the condensation drain-line was backing up and activating a protection circuit. So Tuesday night we did a work-around for the float switch and now have AC again.
Magically, within 30 hours of the massive discomfort of losing the AC in very high heat and humidity, someone shows up at my door and solves the problem! How does it happen that the same afternoon the AC goes out, Michael shows up (within hours) and on his own, troubleshoots the problem, and the next day we are up and running again? And our tech guy is still most of a week away!
How does this happen? Especially if you live in a world that this type of thing happens on a regular basis? What is this mechanism? And, how can we learn to rely on this partnership with the Universe unfolding on our behalf?
Wednesday morning, the AC is running perfectly. We still have to compete the solution by clearing the condensation drain-line blockage but the problem was solved within 30 hours by someone who just "happened to drop by" from out of town. We were looking at an expensive emergency week-long hotel stay (in Sedona) waiting on the AC service tech, and then the attendant expense of the repair. The projected total bill would have probably been around $4000! Note: My partner will not stay in cheap hotels!
Instead Michael "shows up" and sorts out the problem the next day, and the cost is less than $100!
This is a great example of how Synchronicity, Harmony and Order works for those who practice CORE Resonance, i.e., "for those with eyes to see" to quote from The Book of Love by Kathleen McGowan. As we learn to line up with what's true, the Universe becomes a mechanism by which solutions abound and we learn how to become recipients of the Universe's bounty.
Truly, coherence dissipates distortion! Michael was just beginning sessions but became part of a coherent field that delivers solutions!
Michael became a cog in the Machinery of the Universe by delivering a solution to a problem that was otherwise beyond my capacity to solve on my own! And expensive. This problem was solved for virtually no money and Michael and I had a bonding experience guided by Innate Intelligence!
Thank you Michael and the Universe for our AC!
The above is a good example of abundance!
Namasté