–© 2016 J.Hamilton  www.COREresonance.com
By J.Hamilton
Become in charge of your life
Ramp it up another notch
Cutting-edge advantage delivering what you most want in your life..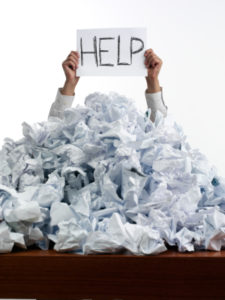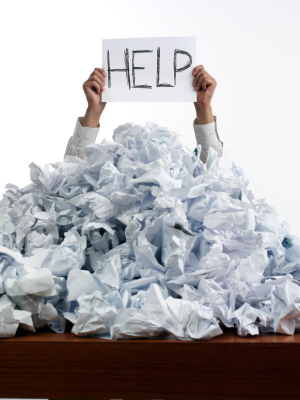 Everyone is on overload! Well, maybe not the Dali Lama but I bet most everyone else is. Humans in the 21st century are dealing with virtually insurmountable problems, locally and globally, the least of which is the political scene. (Let's leave global warming aside for the moment.) The many kinds of leadership are in absolute disarray and the humans are feeling the pinch.
The newspaper headlines and broadcast news seem to be more about ratings, sensationalism, money, etc.
We've become used to living in the moment (though we can't find a spare one), money is tight and a dollar just doesn't go as far as it once did. Leadership on the planet is in kind of a "tit for tat" child's play, and we all wonder if it's ever going to settle down.
On the other hand, gasoline is cheap! No one saw that coming 🙂
So, what do we have to look forward to? What will the world look like in six months? Two years? And how will we continue to prepare for it? And prosper? And plan? And live our lives in ease?
–Without stress? And strain? And reactive decision-making?
But we march forward. We must. We have no choice. We are upbeat, hoping it will all turn out but we have bills to pay, our financial worlds are fragile and we've discovered the lending institutions are not our friends. We know we are in for a wild and woolly ride with no assurances other than our own intuitive ingenuity–assuming we are not completely tapped out.
What we need is a break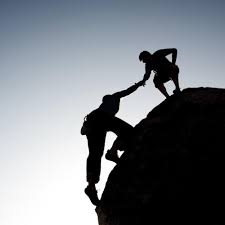 We need an edge and maybe even a crystal ball.. Something to give us insight into a means of navigating the 21st century—and to do so in style and ease! To have what we want in our lives; to provide for our families and offer our friends a helping hand—whenever they need it.
After all, sharing and giving is truly the root of happiness.
But what do we do when we are tapped out, or stretched to the edges of our comfort zone? What do we do then?
Introducing CORE Resonance Tune-Up!™
CORE Resonance Tune-Up! is a series of neurofeedback sessions, brain nutrients and coaching designed to heighten the activity of the brain. The prefrontals, for example, otherwise known as the "executive function center" is the part of the brain that makes us human. Incoming information is parsed by the prefrontals, we filter out extraneous information, and our goals and aspirations are lodged in the prefrontals.
We set our sights, manage our thinking and intuitively "see around corners" when our prefrontals are in tip top shape. Reactionary posturing fades as we grasp situations and better see the results of our decisions beforehand. Our world smooths out as we tune up our prefrontals!
Now, this is not just any Tune-Up!™
A CORE Resonance Tune-Up!™ is a product of 40+ years of meditation, well over 250 personal neurofeedback sessions, 5 books and about 160 articles, and personal research and refinement, distilling a mechanism by which you can gain that extra edge that has eluded you for possibly your entire life—particularly obvious in your later years.
Yes, we all advance. Yes we all solve problems and we can all use a hand or a brain, an extra brain, or a brain functioning full out. We can all use prefrontals providing enhanced power and decision-making, and clarity and resolve. We can also use an intuitive hit that comes from a clear mind and follow-through that knows no limits.
A client recently reports: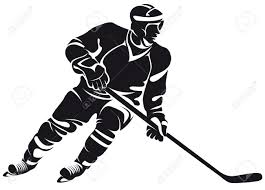 He states that after four CORE Resonance Tune-Up!™ Sessions (weekly sessions) 1) his interest in alcohol has lessened in a very significant manner (much to his wife's delight) 2) his athletic prowess on the ice is through the roof. He plays better (in two hockey leagues) than he did five years ago and his team mates want to know what's "all of a sudden" going on! And 3), that certain sense of underwhelm (of life) has cleared up. In other words, his depression, as subtle as it was but ever present, is no more!
And, he's only completed eight of a dozen sessions!
And, did I mention, he did not come to me for any of the above? Instead, he was intrigued by my meditation background and wanted to develop his own spiritual nature. After all, he already had it all. Happy marriage, successful business and pioneer in digital media with a full schedule that kept his life busy—enjoying what life has to offer..
But he wanted more

The money wasn't enough. The money didn't solve uncertainty; it didn't solve certain relationship issues and it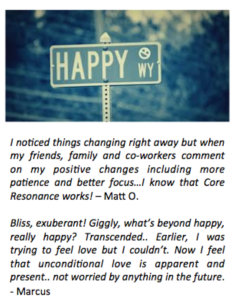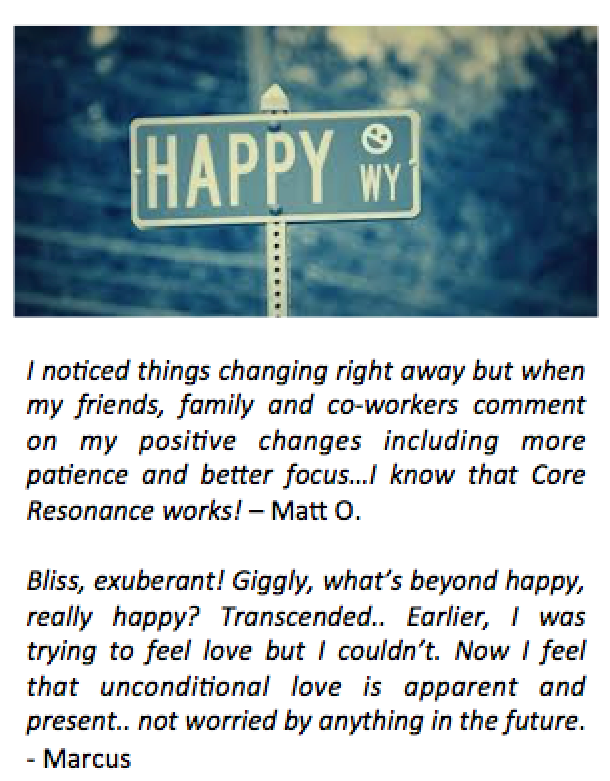 didn't actually put a smile on his face—though it once did.
He wanted efficiency!
He was looking for efficiency and peace and an effervescent smile and knowing that was missing though he had glimpsed it—as we all have. But it was elusive and try as he might, he could not bring it into focus and consistency on his own. He knew what he wanted and kept looking; always holding a vision for more in his life.
What do you truly want?
He contacted CORE Resonance, read some of the material and signed up for a Tune-Up!™ He is now re-writing his history and his future. He is now leaving a trail of where he has last been and what he has last touched–and left it better than he found it. Sometimes it's as subtle as a smile that is returned, sometimes it's a helping hand, but more often it's a knowing that's what's next for him rises up to meet him as a friend and confidant..
He has learned to embrace the Horizon
..the Unknown has become his friend
He is beginning to meet himself; his true self as his world unfolds in confidence, harmony and peace.
His world is opening up—blossoming, if you will.
And he is very pleased!
(and the flowers shower:)
Click here to learn more..
Are you ready for the next step?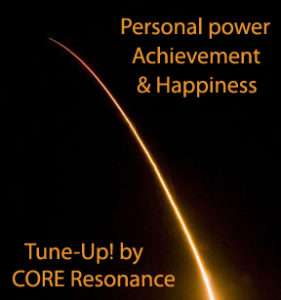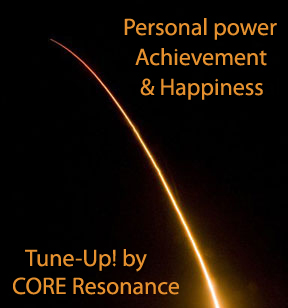 Are you ready for the clarity that comes from the contrast of what is not quite working for you? Are you looking for a spring in your step, a level of efficiency that still evades you because you still make choices that backfire, or are still not quite reaching your intended vision?
Contact J.Hamilton for information about a CORE Resonance series of sessions known as a Tune-up!™ and learn to harness your inner knowing to serve you far better than it likely presently does. Allow yourself the insight of one with a vast backdrop of experience and discover a pathway to be free..
Receive two free sessions
Mention the word "efficiency" and receive two free sessions as part of a paid group of sessions. (For a limited time only)
PS I met a poker player last night
Poker is a very subtle game if you are good at it. Reading your surroundings, reading the other players and reading yourself is the secret to the game. Responding, listening and intuiting instead of reacting is how you win.
It's also how you win the game of life.
---
Contact J.Hamilton for additional information
jhamilton@COREresonance.com
310 878-2260 Scottsdale
Namasté
J.Hamilton
---
Beyond resistance lies a world of synchronicity, harmony and order
Said another way, resistance brings us everything we do not want
–J.Hamilton                                nosce te ipsum
                                            tat sannidhau vairatyagah
About J.Hamilton
The Twelve Premises of CORE Resonance Colonies
(Synopsis and free ebook download)
---

---
Build what's next..
TapRoot™ by CORE Resonance
Intentional Communities and Intentional Corporations
~harnessing the power of coherent groups~
CORE Resonance Colonies™
Problems are of the mind,
Solutions are of the Divine..™
Alignment before Action
each and every day
stay tuned™